包装再设计的大趋势
2022年05月25日发布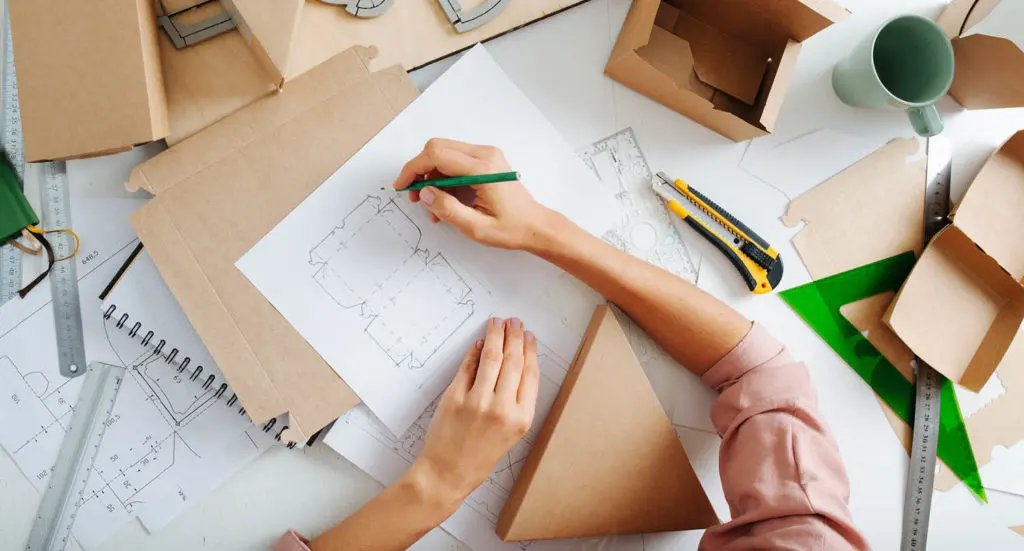 How – and Why – Megatrends in Packaging Redesign Will Impact Your Business in 2022
Did you know that 73% of consumers are willing to pay more for eco-friendly packaging? Consumers' desire to engage in sustainable practices is nothing new; however, the movement is reaching new heights thanks to the pandemic's effects on consumer shopping behaviors.
Over the past couple of years, while consumers have been home-bound and taking great lengths to avoid large crowds, visits to traditional retail stores came to a screeching halt. Even consumers who had never made purchases online adopted e-commerce to fulfill all their shopping needs and utilized delivery services like DoorDash, GrubHub, Shipt, Drizly, and more. Accelerated social and online shopping trends have been on the rise. Still, recent surveys indicate that 67% of consumers say that their online purchasing increased since the pandemic, while 27% said it increased a lot.
Influential Megatrends
As a consumer yourself, you likely picked up a few new shopping habits since early 2020. But have you noticed anything about the packaging your deliveries arrive in? You may not have realized that this increase in online shopping has created a new demand for packaging materials and shipping logistics that have become a challenge to fulfill. More shipments to consumers are being made now than ever, and products that traditionally require only primary packaging now require secondary packaging as well. Packaging designers are working double-time to create new ship-ready packaging options that meet demand and logistical necessities. While demand is up, unfortunately, supplies are low.
Aside from basic economics' supply and demand principles, three megatrends also influence packaging redesign. Megatrends are transformative forces that can have the power to change the trajectory of an industry by shifting priorities, driving innovation, and redefining business models.
Sustainability, Brand Experience, and Supply Chain Agility
Megatrend #1: Sustainability
Sustainability and environmental consciousness have been trending pre-pandemic, but there's more emphasis on these than ever before. Considering recent research has shown consumers crave sustainability, in fact, 73% of consumers have stated they're willing to shell out more for eco-friendly packaging, opting for reusable, environmentally friendly methods are increasingly becoming a high priority. Research has also indicated that consumers make purchasing decisions based on brand alignment with their values, and environmental responsibility proves to be a core value for many consumers. Knowing consumers are increasingly conscious of a brand's values, and priorities, solutions for reusability and recyclability are now essential for brand image.
Megatrend #2: Brand Experience
Sustainability is arguably one of the most significant megatrends. Increasingly, consumers state and prove that packaging impacts their satisfaction with purchased goods with their purchasing decisions. Poll results show these are the most important factors when considering a purchase: Easily reused materials (65%); Environmentally friendly design (68%); Easily recycled (68%). Therefore, opting for reusable or environmentally friendly materials and avoiding the appearance of wastefulness or carelessness is essential to brand image.
Megatrend #3: Supply Chain Agility
Thanks to the pandemic, we've all felt the effects of the several disruptions plaguing the supply chain. The ability to be flexible and promptly respond to consumer requests and market trends has become a coveted core competency. Because of this, many businesses have made significant investments in solutions that'll help aid them in meeting demands. While it may sometimes seem like a high upfront cost, investing in a solution that'll allow for logistical agility is a sound investment and pays off long-term. Research indicates the microtrends involved in supply chain agility are:
Ecommerce friendly
Cost-Effective
Rapidly Adaptable
Digitalization Ready
What's the Solution?
Being aware of these influential megatrends is excellent, but you may be wondering, "what do I do now"? or "what's the solution?" You now know you want a solution that provides sustainable packaging creates a positive brand experience for consumers and allows you to control production, and offers quick order fulfillment. First, look for a print technology that allows for rapid fulfillment and allows you to print short or large-run quantities; this allows the flexibility to print precisely what you need and eliminates waste or obsolete inventory. Ideally, this print solution would also eliminate the need for plates, dies, set-up charges, and more pesky limitations and expenses placed by outsourcing or outdated technology. And lastly, this solution would provide the ability to print on various sustainable packaging options, keeping with consumer purchasing trends. Ultimately, your solution will simplify and enhance your printing process while effectively increasing fulfillment, efficiencies, and profits.